Recover-Me has a positive effect on blood flow.
As you get older, it is important to take some steps to improve blood flow in the body. Later we will look at some general tips that may be useful.
Let's start with an effective way to improve circulation naturally.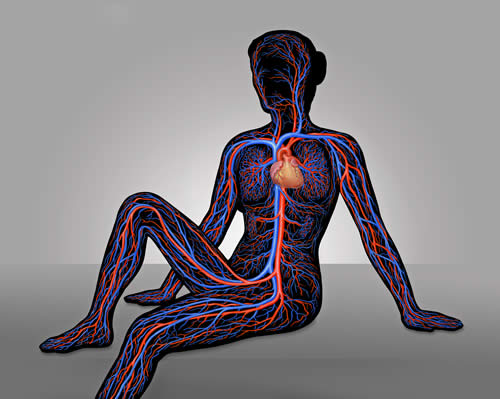 Explanation Nobel Prize Committee
You can do this by giving the Recover-Me product a try. One of the most important processes in blood vessels is the production of nitric oxide.
This is a signalling molecule. This means that when blood flow is inadequate, it sends a signal to organs and cells to increase blood flow.

As we age, the body's production of nitric oxide decreases.

Why does my circulation improve when I take Recover-Me Vascular?
The development of Recover-Me Vascular is based on the discovery of nitric oxide in the blood vessels.
In 1998 the Nobel Prize in Physiology or Medicine was awarded to three American scientists for the discovery of nitric oxide as a signalling molecule (miracle molecule) in the cardiovascular system.
Nitric oxide is directly or indirectly involved in many aspects of the cardiovascular system. It is a signal molecule that ensures that enough blood flows to all organs. It stimulates blood circulation,improves your blood flow. What does nitric oxide do?
Recover-Me is the fuel for producing nitric oxide in the blood vessels. Recover-Me is a unique mix of amino acids and a carrier that allows controlled conversion of the amino acids into nitric oxide.
The inner layer of the blood vessels reacts to the presence of nitric oxide, which dilates the blood vessels and improves circulation. Due to the improved blood circulation, the warmth in the limbs increases.